Lock a Folder with Advanced Encryption Tool by LocK-A-FoldeR !
Three Security Methods: Lock, Scramble and Encrypt.
File Security: Undeletable, Unmovable and Inaccessible.
Portability: Enjoy full data protection anytime and anywhere.
Easy Usage: No installation and directly run and protect your data.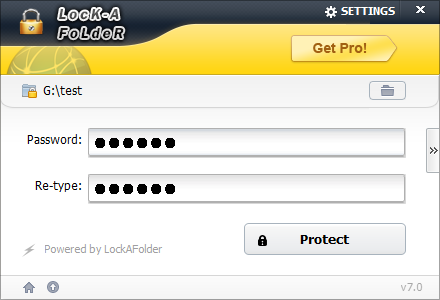 Secure and Strong Encryption
Encryption is necessary not just for a few documents but also for every folder on your computer or external hard drive. Files and folders can be sensitive in nature, and files containing sensitive data should have password protection; otherwise, anyone can access them.
You can't be sure that nothing will happen to the folders. That's why it becomes prudent to lock a folder. To do this, you will need to password protect folder using a folder lock tool. Once you secure your data, you will have peace of mind knowing that no one will be able to access the password-protected folders. The hidden files will stay safe, and so the sensitive data inside the hidden files.
As said, to be able to password protect the files that contain sensitive data, you will need a folder lock software, and the recommended tool to go for is LocK-A-FoldeR. LocK-A-FoldeR is a professional folder locking tool that can lock a folder with all your important files in a few easy steps. With the help of LocK-A-FoldeR , you will be able to lock unlimited folders in a short duration on Windows 10. Let's get to know more about LocK-A-FoldeR . 
Key Features
LocK-A-FoldeR , provides multiple features and currently has thousands of users. The primary reason why people use LocK-A-FoldeR is because of its easy-to-use interface. LocK-A-FoldeR is compatible with Windows Vista, 10/8/7, 2003/XP/2000, and different file systems, such as FAT32, FAT, and NTFS. Here are the key features of this tool.
LocK-A-FoldeR provides you with security methods. You can lock the folder, scramble the password, also lock flash drives to encrypt the entire folder. Whatever suits your requirements, you can go for that.
LocK-A-FoldeR is a robust folder lock tool, and once all the files are password protected, the folder and the files inside become undeletable, inaccessible, and unmovable.
LocK-A-FoldeR uses the fastest folder locking techniques, allowing you to save time. Moreover, it is easy to use. You don't need to be tech-savvy to start using it.
To make things easier for you, you don't have to worry about installing it in the folder. You can run it directly and start protecting your data.
LocK-A-FoldeR uses 256-bit AES robust encryption technology. Once the encryption is done, the files inside the folder will become protected.
One can use LocK-A-FoldeR to lock folders in a computer, USB flash drives, jump drives, memory cards, memory sticks, thumb drives, external hard drives, pen drives, etc.
How to Use LocK-A-FoldeR?
Before using this password protection tool to encrypt the contents of your folder, first download the tool to the Windows Vista or Windows XP PC. Then, you can open Windows Explorer or any other browser to visit LocK-A-FoldeR 's official website and download the tool. Once done, follow the instructions below.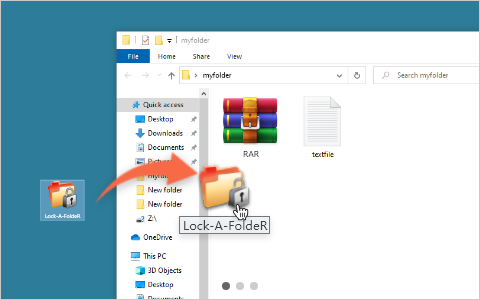 Step 1: Select the Folder that You Want to Protect
First, you will have to copy LocK-A-FoldeR ( LocK-A-FoldeR .exe) to the folder that you want to add the password to—once done, run LocK-A-FoldeR .exe.
Step 2: Add a Password to Begin the Password Protection Process
After running LocK-A-FoldeR .exe, you need to right-click on the folder that contains sensitive files to encrypt the contents. After you right-click on the folder, you need to click on the LocK-A-FoldeR option.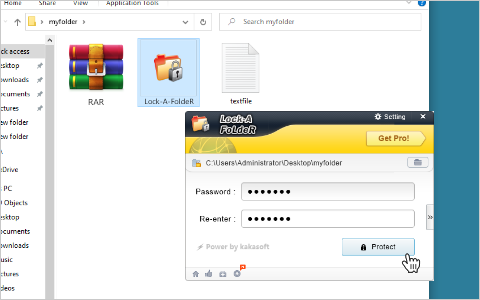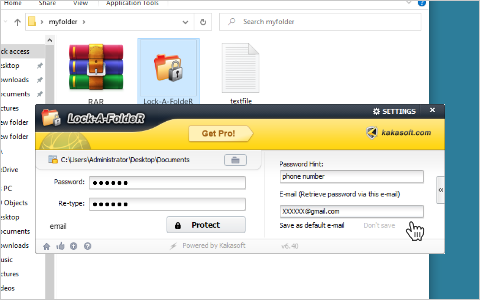 Step 3: Make Appropriate Settings Changes.
Click on the ">>" option. You will see it on the right side of the window. You will have to add a password twice. Once done, go to the Password hint section and add a password hint that will let you remember it in case you forget it. Next, add an email ID so that you can retrieve the password.
Step 4: Click on the Protect Option
After you are done with the settings, all you need to do is click on the Protect button, and that's it; the folder and the files inside will be encrypted.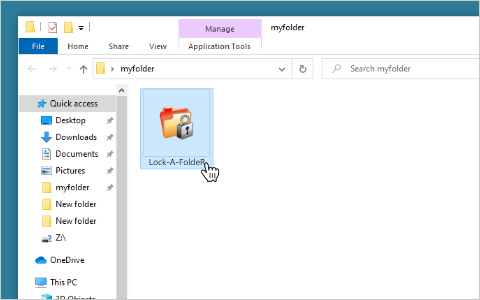 What People Are Saying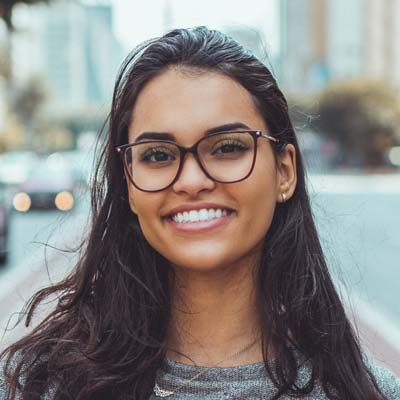 Using LocK-A-FoldeR is easy. It secures data and is portable. It works perfectly on my Windows XP computer, and the steps to follow to use LocK-A-FoldeR to protect files are straightforward. There are only a couple of steps to follow, select files you want to protect, and that's it; all the files and folders become encrypted.
– Cynthia, US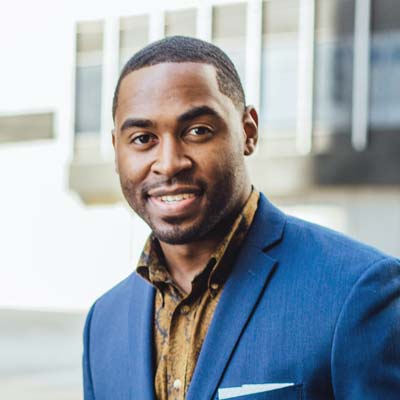 I have used multiple folder lock applications to lock folders, and this is the easiest tool that I have come across. I have work-related sensitive files in my folders in the office computer, and I needed a tool that works fast and protects the files and folders quickly. That's precisely what I get from LocK-A-FoldeR .
– Adam Cheise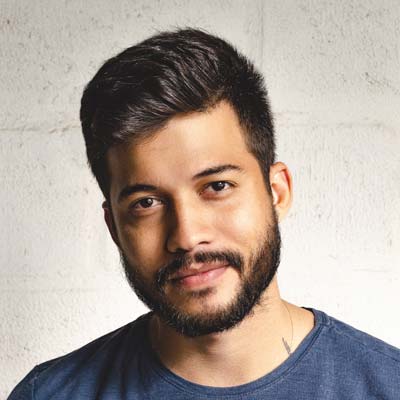 Thanks, LocK-A-FoldeR , for helping me and my teammates keep our data secured. We don't need to install the tool to start using it. Just download it, and add it to the folder that we want to protect, and that's it. The portability feature of LocK-A-FoldeR is what we liked about it the most.
– Floyd Staller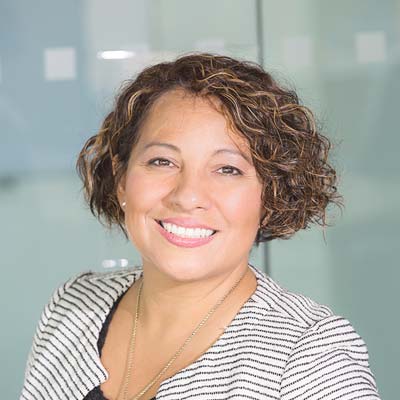 LocK-A-FoldeR provides us with 256-bit AES encryption. We wanted a robust folder locking tool, and LocK-A-FoldeR provided us with that. Moreover, the customer service is fantastic.
– Marina
FAQ
Is LocK-A-FoldeR safe to use?
Yes, LocK-A-FoldeR is a professional folder lock tool that keeps your files and folders protected from unauthorized access. Moreover, thousands of people use LocK-A-FoldeR to protect their sensitive data. It protects your data instantly and is portable.
How easy is it to use LocK-A-FoldeR ?
You will only have to download LocK-A-FoldeR on your computer. Once done, you can simply copy it to the folder and lock it by adding a password. There are only a few steps to follow, which makes the whole process easy. You can set a password to retrieve the setting and retrieve the password in case you forget it.
What kind of protection does LocK-A-FoldeR provide the files and folders with?
LocK-A-FoldeR uses industry-standard 256-bit AES encryption technology. With this protection level, you will not have to worry about losing your precious data in folders. Once you are done encrypting the files and folders, you can relax, knowing that the files will be safe.
What is the cost of LocK-A-FoldeR ?
So, you can try both the free and Pro versions of LocK-A-FoldeR ( LocK-A-FoldeR ). The Pro version, however, comes with better encryption features. For one month and one PC, you will have to pay $19.95. The annual pack will cost you $29.95, and this package will let you use LocK-A-FoldeR ( LocK-A-FoldeR ) on three PCs. The lifetime package comes for $39.95, and you can use the tool on five PCs. The Enterprise package will cost you $99.99. This package will let you use LocK-A-FoldeR ( LocK-A-FoldeR ) on unlimited PCs.